A UK Software company, Betatype, is pushing engineers to rethink and reimagine rocket engine design using 3D metal printing, or additive manufacturing.
The most recent example comes from a Betatype engineer, Marten Jurg, who has applied this philosophy while working on his postdoctorate degree.
Here's exactly how they are pushing the boundaries of 3D printing:
They have successfully deployed an open file format called Arch which simplifies the handling of complicated CAD files
Engine processes an object for production in a powder bed fusion system.
Pilot assesses the optimal movements of a laser to produce fine details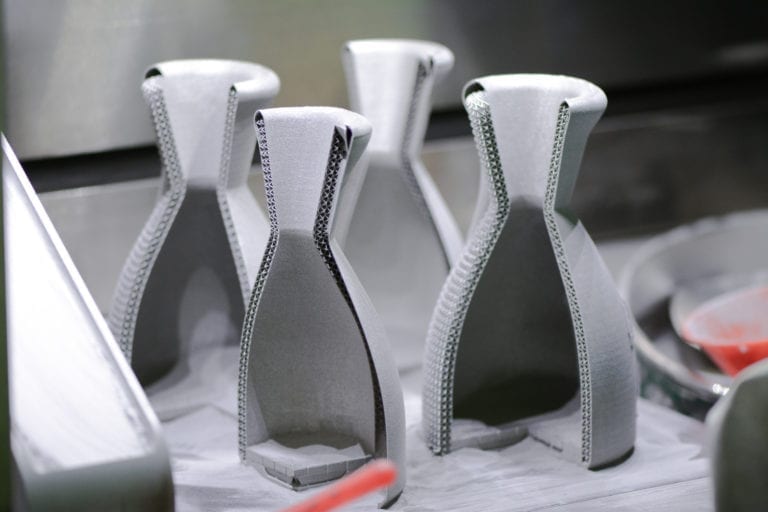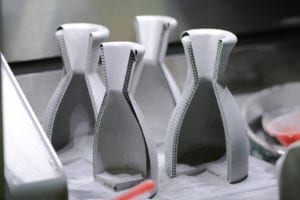 Together, these components have allowed Jurg to integrate a fine lattice into the wall of an engine's shell, resulting in an even cooling of the engine and its contents, typically fueled by liquid hydrogen that must be stored at −252.882 °C (−423.188 °F).
These "optimized" features of Betatype's platform have enabled the engineers to create a sample of a scaled-down rocket engine printed in Stainless Steel 316L on an EOS M280 machine. Using a bigger machine, another company called AMAERO has taken Betatype's platform and created an even larger version, bringing it to near operational capacity.
Betatype says this on their company blog,
PART OF OUR AIM WITH WORKING CLOSELY WITH PARTNERS SUCH AS MARTEN IS TO UNDERSTAND THE DESIGN AND MANUFACTURING CHALLENGES THAT EXIST WITHIN INDUSTRIAL ADDITIVE MANUFACTURING [….] BUILDING TECHNOLOGIES THAT DIRECTLY LEARN FROM EMERGING APPLICATIONS IS KEY TO UNDERSTANDING THE REAL CHALLENGES FOR AM TODAY AND IN THE FUTURE.
Featured image: Marten Jurg's rocket engine design, 3D printed with a cooling mesh wall on an EOS M280. Photo via Betatype